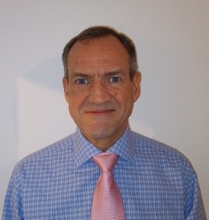 Options has appointed Roger Grosvenor to drive development and growth of their UK corporate pensions proposition. Roger has joined the Defined Contribution Master Trust provider as Business Development Manager for UK Corporate Pensions after their scheme gained authorisation from the regulator at the end of last year. During 25 years in the sector – including working for Zurich and Standard Life – Grosvenor has spent most of his career in the Defined Contribution pensions arena.
He said: "I am delighted to have joined Options as they are a driven and ambitious company with real customer focus. I look forward to being part of the next stage of their continued success story."
Options Managing Director Christine Hallett welcomed his appointment and added: "Roger brings a massive amount of experience to the business, combined with exceptional market knowledge gained during an outstanding career. His professionalism, plus the respect and reputation he has in the pensions industry, means that he is a significant addition to our already strong team."
Options is a business with a 20-year heritage in pension provision and currently administers in excess of £1.7billion across a range of corporate and personal pension schemes.