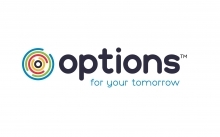 Leading independent pension provider Options UK has been strengthened by its parent group's acquisition of two respected and well-established businesses.
Options is the UK pension solutions arm of cross border financial services provider STM Group Plc which recently acquired Berkeley Burke (Financial Services) Ltd and Berkeley Burke Employee Benefit Consultants Ltd. All of the acquired businesses will be integrated into Options UK to further strengthen Options' position as a leading UK provider of SIPPs, SSAS, and workplace pensions.
Christine Hallett, Managing Director of Options UK, commented: "This is great news because it will significantly strengthen our position in the UK market, and it's an important development in our growth strategy based on offering advisers and their clients a genuine, solutions driven service to help them plan for their tomorrow."
For Berkeley Burke's clients and employees, it will be business as usual. Together, the Berkeley Burke businesses provide administration and consultancy services to Small Self-administered Pension schemes in the UK and to large and medium sized UK and international businesses, delivering pension solutions for their UK and overseas employees.
Alan Kentish, CEO of STM Group Plc, commented: "We are really pleased to get this acquisition under our belt. It has been a long time coming but we needed to find the right acquisition for us. The SSAS business fits nicely within our existing operations and complement our continued expansion in the UK pension scene. The Employer Benefit Consultancy business builds on our desire to diversify and become stronger in marketplace."