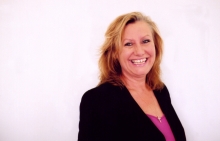 Christine Hallett, CEO, Options Corporate Pensions UK
SETTING UP YOUR WORKPLACE PENSION TO COMPLY WITH AUTO-ENROLMENT AND MEET YOUR EMPLOYER DUTIES
Options Corporate Pensions are delighted to have been chosen to partner with many different types of organisations, not just individual employers, but also Federations and Associations for their memberships; Charities and Community Groups, and for those requiring a fully Sharia compliant scheme for their Muslim workers. We have assisted late stagers, and early starters; Accountants with multiple employers – the list is growing and seemingly endless!
We are committed to assisting any employer of any size and with any number of unique needs.
We continually strive to adapt and develop our product and proposition to achieve the best solutions for our growing numbers of workplace pension clients, to suit their individual requirements.
ALL employers have to set up a workplace pension for their staff. It is the law.
So, we just help employers get on with it and make it as simple as possible with as much support as they need.
For all employers that have not yet set up their workplace pension scheme to meet government legislation for Auto-enrolment, we are encouraging them to secure us as a provider for their scheme sooner rather than later.
Don't leave it until you are due to Stage, even if your date is in 2017or 2018.
Our message is:
Choose our scheme now in advance and then we will activate the process when it is required to start ready for Staging.
Why do we stand out from others?
For those, like us with a full 5 star Defaqto rating, we pride ourselves on our customer care and commitment to supporting every one, making sure we are resourced to be accessible from start to finish; person to person availability for every employer and their staff.
You won't find any automated phone systems with us!
Our Master Trust
The Options Workplace Pension is a UK registered pension scheme open to all employers regardless of size. It is a master trust occupational defined contribution scheme.
The Workplace Pension is a qualifying workplace pension scheme as defined by The Pensions Regulator and is suitable for use for Auto-Enrolment. With independent governance at its heart, using independent external trustees.
Options Corporate Pensions UK has been awarded a 5 STAR Defaqto rating for Auto-enrolment.
Defaqto is an independent financial research company that specialises in analysing and rating financial products for consumers.________________________________________
Choosing a Qualifying Workplace Pension
• Open to all employers of any size
• Independent default fund
• Simple online set up
• Investment options available outside of default
• Simple clear charging structure
• Transfers in / transfers out – to allow members to consolidate all previous pensions in one place and take pension with them if they move job
• Tax relief – operate Net Pay Arrangement giving tax relief through payroll
Our Workplace Pension Default Fund
AXA Wealth BIRTHSTAR® Target Date Funds managed by Alliance Bernstein
Alliance Bernstein brings an innovative, forward-thinking and professionally managed investment approach for savers in UK workplace pension schemes with the BirthStar® Target Date Funds.
Target dated funds are easy to understand and provides low cost active management for everyone no matter the size of an individual members pension pot.
This provides UK savers with access to the vast research and management capabilities of Alliance Bernstein, one of the world's largest investment firms.
Alliance Bernstein have won a number of independent industry awards for the best DC and target dated fund managers
They manage in excess of £600 billion worth of assets
But, we maintain that keeping it simple works best.
We certainly cracked it with the Online 10 Minute Workplace Pension www.directautoenrolment.co.uk
If you decide to set up your scheme today?
Copy the following into your browser: www.directautoenrolment.co.uk/register
Registration is quick and easy. Before you begin, just have the following information to hand:
1. Your Company Number - if applicable
2. The PAYE reference for any payroll(s) you have
3. Your Staging date
4. Your payroll software provider e.g. Sage
Did it take you 10 minutes?
Any questions?
We are here to help
Email us: autoenrolment@careypensions.co.uk Telephone: 0330 124 1510