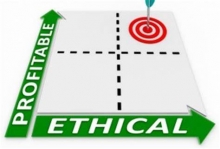 Ethical investments: Continued growth in ESG & Sharia-compliant products
The climate emergency, plus many other economic and political crises, have made many of us think more carefully about how our investment decisions affect the world around us.
When it comes to planning for retirement that means thinking not only of the personal legacy we want to leave for our family, but also the part we can play to make the world a better place for generations to come.
In that context considering moral, ethical and religious beliefs when making investments as part of retirement planning is becoming increasingly important. And that trend is continuing to fuel the growth in ESG (environment, social and governance), and Sharia-compliant investing (sometimes referred to in terms of Islamic finance or Halal investing).
What is an ethical investment?
Ethical investments allow you to get a financial return without sacrificing your social, moral or religious beliefs. They aim to make a positive impact on the world while also making you a profit.
While both ESG and Halal investing are based on different principles, they also share common ground regarding the social and environmental impact of investments because both are based largely on the principle of doing no harm. In most ESG-compliant portfolios, for example, investing in tobacco or firearms is prohibited, as they are in Sharia-compliant portfolios. Of course, Halal principles also prohibit investment in other industries (eg, beer, wine and spirits manufacturers) that may be considered OK as part of an ESG portfolio – so there are clear distinctions too.
For many years, British Muslims had a very limited choice of Sharia-compliant products. But that has changed and there are now products that meet their needs – including Options For Your Tomorrow's Sharia SIPP. We worked with ethical investment experts, Wahed Invest, so that their Sharia model portfolios could be used within our Simple SIPP. Our Sharia SIPP offers an effective solution for individuals and employers with Muslim staff (including some who may not have had a pension previously because they could not find a Sharia-compliant plan). 
While such products are aimed primarily at the Muslim community, they can also interest non-Muslim investors who see Sharia products as an ethical investment option that's worth considering. In that sense, the lines between ESG and Halal investors are becoming more blurred. This is an interesting development, especially with the emergence of so-called 'green Sharia funds' which are principally faith-based, but with a greater emphasis on environmental concerns.
Of course, Shariah-compliant products will always have clear boundaries that are defined by faith-based principles, but within those boundaries, there is scope to make products that have a broader appeal to non-Muslim investors too.
As Wahed Invest noted earlier this year, while faith is an important reflection of values, it can also be viewed as part of a broader movement towards ethically motivated, sustainable and socially responsible investing which incorporates ESG considerations. Ethical investment opportunities are ideal for those who want to grow their savings without compromising their values, so there are interesting times ahead and new opportunities for investors to consider.
*Options For Your Tomorrow does not provide advice, but we can provide information about pension scheme rules and regulations, including workplace pensions and SIPPs, so if you need information please contact us on enquiries@optionspensions.co.uk