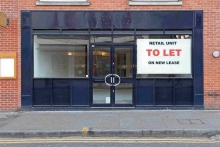 The two biggest investments most people will ever make will be in property and a pension.
But how many of us ever consider that holding property within a pension could be a thing?
While previous generations may have settled for the 'my property is my pension' strategy, there have been solutions available that are designed to provide an alternative option when making decisions about pensions.
These solutions provide a choice about the investments that can be made within a pension scheme when making these two key life decisions. 
Commercial property SIPPs offer many advantages for investors, including:
An opportunity to diversify by holding a commercial property within a SIPP, with any growth on the original value being tax free on the capital once it is sold;

Rental income being paid into the SIPP – this increases contributions which are outside the annual allowance, resulting in more money going into the pension scheme.  
There are so many opportunities that you may not have been thought about, such as the flexibility to invest in a range of commercial property types, including:
Offices, shops, warehouses, factories

Land, commercial forestry, garden centres 

Dental surgeries, vets practices, legal practices

Hotels and leisure complexes
These opportunities can often be overlooked because individuals don't consider their pension pots to be of high enough value to be able to purchase such an investment – but it's quite the norm for a number of individuals to pool their pension pots to go for a bigger opportunity which would otherwise be beyond their individual capabilities. 
At Options we're finding there's growing interest in the solutions we offer that meet the needs of clients (whether it be for individuals, partnerships or company directors) who want to explore the flexibility of maximising their pension scheme pots through investment in commercial property. Members of our SIPP or SSAS schemes, for example, can choose to invest in freehold or leasehold UK commercial property. However, as with any sector, additional opportunities are always emerging and evolving. This year, for example, we have seen two particular developments. The first stems from the many pubs that have closed in England and Wales, and the development and investment opportunities this has created. The second is from the opportunities that 'splitting title' rules create for commercial property investors (

click here

and

here

for articles on both of those trends by our Business Partnership Manager, Lisa Bardell). 
We're also seeing more creative advice being given, and there are lots of vacant properties which can be obtained at a good price and with a good covenant. Current trends include:
Multiple SIPP members purchasing a commercial property from which they run their business;

SIPP members buying a property from the company to release money to invest in the business, which of course is particularly important in the context of many businesses looking for ways to help them through the current economic challenges;

Buy-to-let landlords looking for different opportunities such as change of use, or converting commercial to residential and vice-versa.
We're having more and more conversations with advisers whose clients want to consider these options. At the time of writing we are looking forward to meeting professionals (including advisers, lawyers, advisers and accountants) involved in the property investment sector from across the north-west of England at the

National Landlord Investment Show in Manchester (October 10th, 2023)

. This will be an opportunity do discuss current trends and opportunities, and to explain some of the key benefits and challenges that need to be carefully considered by clients and their advisers (e.g. such as maximising reduction in corporation tax, planning for development, and matters relating to partnerships and syndicates).
There's a lot to think about for anyone considering a commercial property SIPP – and of course getting professional advice is essential. As part of this process, helping advisers and their clients to understand the pros and cons so that informed decisions can be made is where our experienced team can really add value. 
If you can't make it to the National Landlord Investment Show or any of the other expos that we attend, please email

enquiries@optionspensions.co.uk

or call us on +44 (0)330 124 1505 to contact our team who will be happy to answer your queries. 
Disclaimer: As a SIPP provider, Options UK can provide information and guidance about what can and can't be done within a pension scheme. We cannot provide advice as we are not regulated to do so – but we always recommend that advice is sought from an appropriately qualified regulated adviser before embarking on a financial investment.